ControlPay audita varios millones de paquetes al año. El sector emergente del transporte de paquetes hace que la auditoría sea cada vez más importante, no solo para ahorrar costes, sino por las reclamaciones, los indicadores clave de rendimiento y por pura visibilidad. Los diferentes distribuidores tienen distintos sistemas en distintos países con relación a las tarifas y a la facturación. En los Estados Unidos existen principalmente 2 proveedores con los que poder trabajar y su sistema es completamente diferente al de los proveedores europeos. Por eso, es tan importante la experiencia con diferentes transportistas en distintos países. Gracias a nuestro personal experimentado y a nuestra plataforma de auditoría flexible, podemos asociar a todos los transportistas de paquetes garantizando una integración completa de los datos, pero preservando la flexibilidad con respecto a la forma en que los transportistas quieren enviar sus datos. Aprecian especialmente este enfoque los grandes transportistas, que prefieren que los proveedores de auditorías de fletes se adapten a ellos.
Typical issues we come across in parcel audit
Wrong or no consolidation used
No rounding rule applied
Old rates are applied
Non-contracted lanes are charged at a premium
New surcharges are added without any reason or agreement
Weight brackets are wrongly interpreted
No application of discounts
Unclear application of remote area surcharge
Invoicing of wrong service levels
Not meeting service levels but charging for them anyway
Our parcel capabilities
We have EDI interfaces with all large couriers
Verification of chargeable weight according to conversion and rounding rules
Calculating all relevant surcharges
Reporting on deviations on shipment and cost type level and also deviations on weight volumes or service levels for well substantiated credit requests
Verification of the service level
We guarantee to void shipments within 90 days
Claims management
Our Parcel Audit specs
Common Parcel Invoice mistakes
Correct billing of parcel shipments can be far more complex than shippers often expect. Learn more about the complexity of parcel freight billing and how to eliminate parcel invoice errors using a Freight Audit solution. Many companies save up to 5% of their parcel freight spend. Use the button to open the infographic.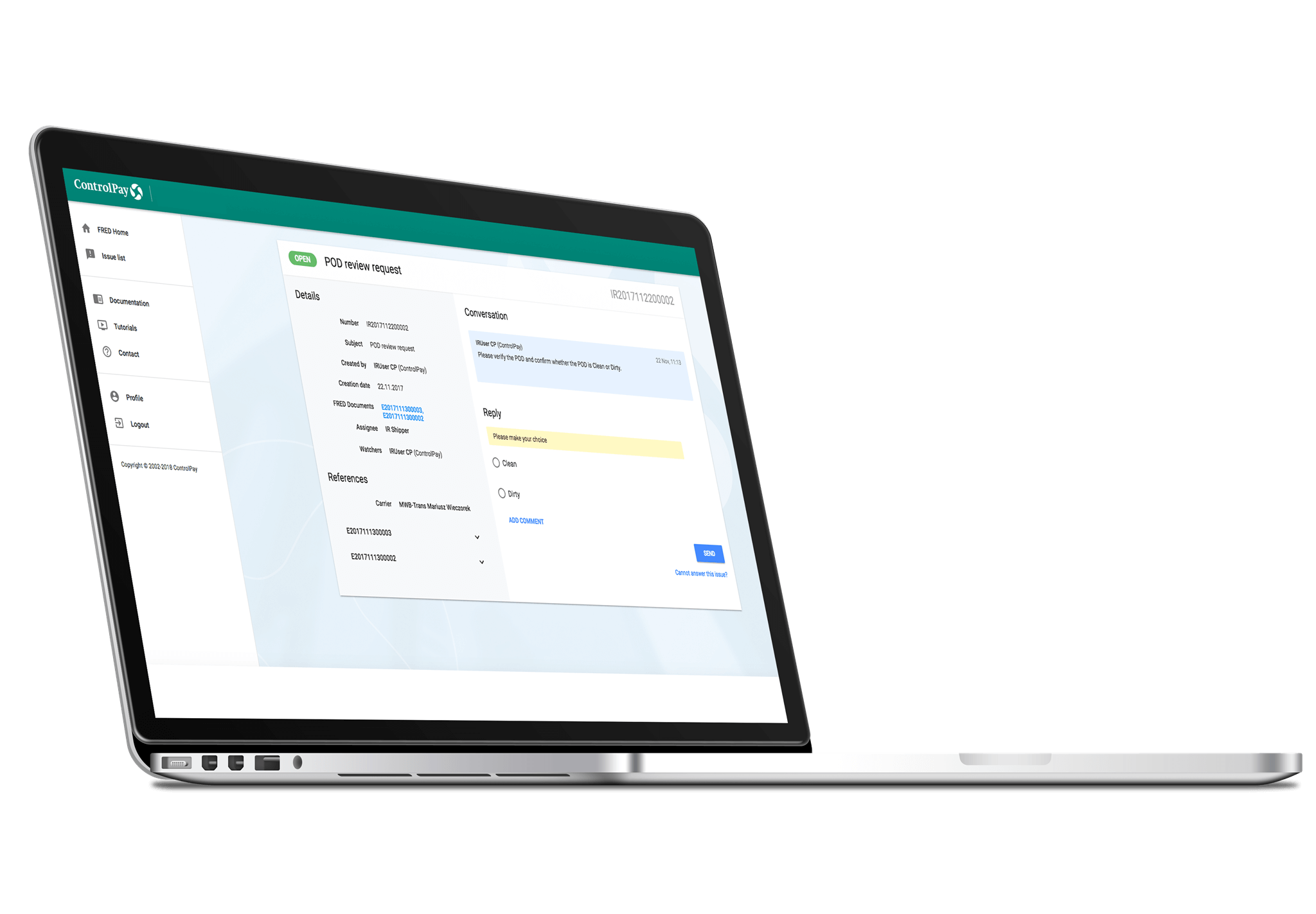 ¿Tiene alguna pregunta concreta sobre nuestro sistema?